AUSTRIA FEEDBACK ON ENERGY AND CONSTRUCTION
A delegation of Austrian entrepreneurs from Carinthia province were in the Principality on Friday 7 October for a tour, talks and a network event to get to know how business operates in Monaco and work more closely together.

While Corinthia is not the most well-known part of Austria, it is a dynamic province of small and medium-sized businesses, often family-run, focused on niche markets with high added value. In short, a profile particularly suited to Monaco's ecosystem, hence why Monaco Economic Board (MEB) organised this trip in partnership with Advantage Austria, a promotional body of Austrian embassies linked to the Austrian Chamber of Commerce (WKO). The 20-strong delegation of business leaders, mainly operating in the energy, construction and new technology sectors, came for a half-day visit to find out more about the Principality.

First stop was a tour of the seaWergie power plant, arranged by SMEG (Société Monégasque de l'Electricité et du Gaz) for the visitors to see the Principality's network of ocean thermal energy loops which thanks to the sea produce low-energy-consumption electricity, hot water and heating for several districts in Monaco. While the Austrians may not have recourse to this valuable maritime resource, they are advanced in renewable energy sources and were very interested in this project.

The morning continued at MonacoTech with several brief but instructive presentations showing Monaco's ability to innovate. After a word of welcome from Monaco's Ambassador to Austria, H.E. Lorenzo Ravano who lives in Berlin, and Kathrin Weihnacht, Honorary Chancellor of the Austrian Consulate in Monaco, MEB Executive Director General Guillaume Rose began with a presentation on doing business in Monaco. He was followed by Annabelle Jaeger Seydoux for the Government's Energy Transition; Diego Bonaventura on the Extended Monaco digital transition programme; Sandrine Sauval for MonacoTech; Eric Villalonga for the Monaco Chamber of Renewable Energies and Ecology; and finally Pierre Weill and Etienne Jadot for SMEG.

Christian Miller, Director of Advantage Austria Paris, and Business Advisor to the Austrian Embassy in France and Monaco, presented Advantage Austria's Energy Globe Award which recognises innovative sustainable projects in 180 countries. The Monaco 2021 award went to the Stars'N'Bars restaurant, represented by its manager Didier Rubiolo who recalled the commitment of the late Kate Powers to the restaurant's environmentally focused approach.

Austrian entrepreneurs working in energy and construction were then joined by some 20 MEB member company representatives who had expressed an interest in meeting them. A networking lunch proved an ideal opportunity to make contacts in targeted fields.

​To build on the momentum gained, exchanges with Austria will continue in 2023, with a date set in April to host a larger delegation from all over Austria.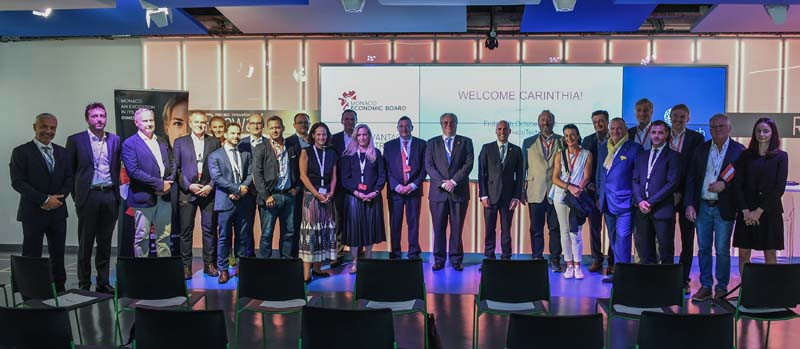 Photo delegation (credits: MEB / Carte Blanche): Several speakers from Monegasque entities presented the specific and innovative aspects of the Principality to the twenty or so Austrian entrepreneurs.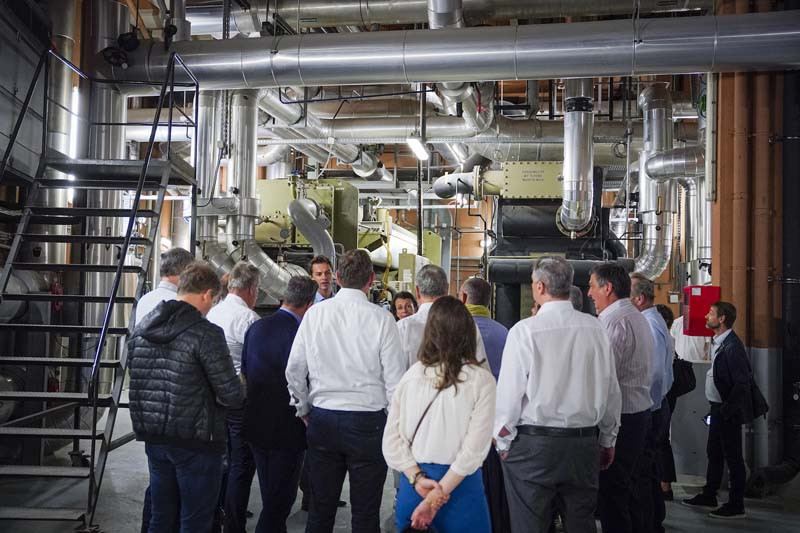 Photo Seawergie (credits: Stéphane Danna / Direction de la Communication): The Austrian delegation discovered the principle of the thalassothermal loop on the premises of Seawergie.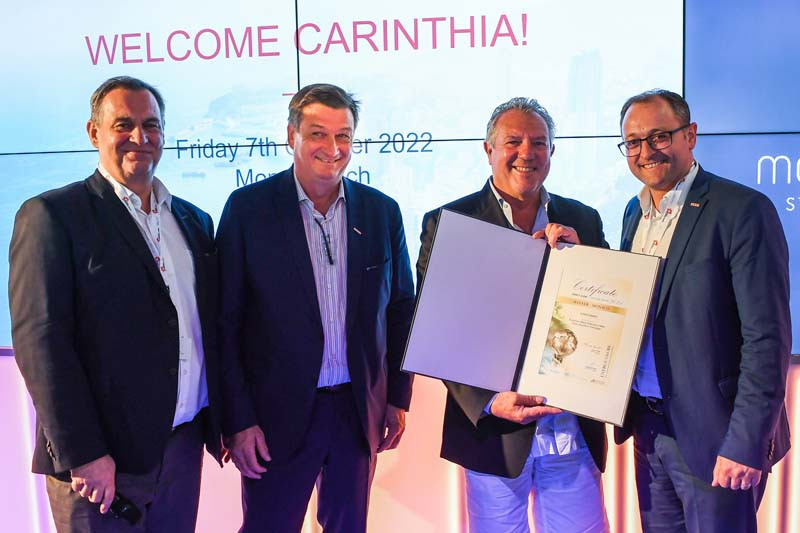 Photo Energy Globe Award (credits: MEB / Carte Blanche): The Energy Globe Award Monaco 2021 was presented by representatives of Advantage Austria to Stars'N'Bars represented by its manager Didier Rubiolo (2nd from right).