COFACE Conference: invaluable information in a changing world
The Monaco Economic Board (MEB), Banque Populaire Méditerranée and Gramaglia Assurances held their annual Country Risk: analysis and opportunities for business conference on 12 February at the Café de Paris. COFACE Chief Economist Julien Marcilly was in the Principality for the fifth consecutive year to outline major global economic trends discussed at last week's big Country Risk conference in Paris attended by 1,300 experts.
Over 100 stakeholders in the Principality's economy were there to hear forecasts from COFACE, world leader in credit insurance. For MEB member companies, particularly those operating abroad, this is always a privileged opportunity to guide their investments and actions in the future.
Julien Marcilly began by taking stock of 2018 which saw a generalised slowdown in the economy, reflected in the decline of industrial activity in Europe, for the first time in five years. However, capital tends to take refuge in developed countries during periods of uncertainty, although this time it seems Italy has been affected by investor mistrust.
According to COFACE, this year's European elections highlight political uncertainties hanging over the continent: scepticism of institutions and Brexit but also pessimism that Julien Marcilly illustrated with an astonishing graph. For example, it showed that Spaniards think their country is 80th in the GDP world rankings, when in fact it is in 14th place. Regards protectionism, particularly the US-China trade war, COFACE has measured the foreseeable impacts and expects indirect effects that should be felt mainly in 2019. As for developing countries, there is risk especially for economies oriented towards outside market forces, like Turkey that is already impacted, also Chile and some East European countries. Julien Marcilly also unveiled a map of social risks in Africa where tensions are mounting as more and more people gain access to information.
To conclude, the verdict was given in a Country Risk ratings chart. Despite the uncertainties weighing on 2019, the insurer improved the rating of nine countries with only one dropping down the list. It is a sign the world economy still has capacity for resilience, and that should encourage entrepreneurs in the Principality to pursue their expansion plans abroad.
Click HERE to see the gallery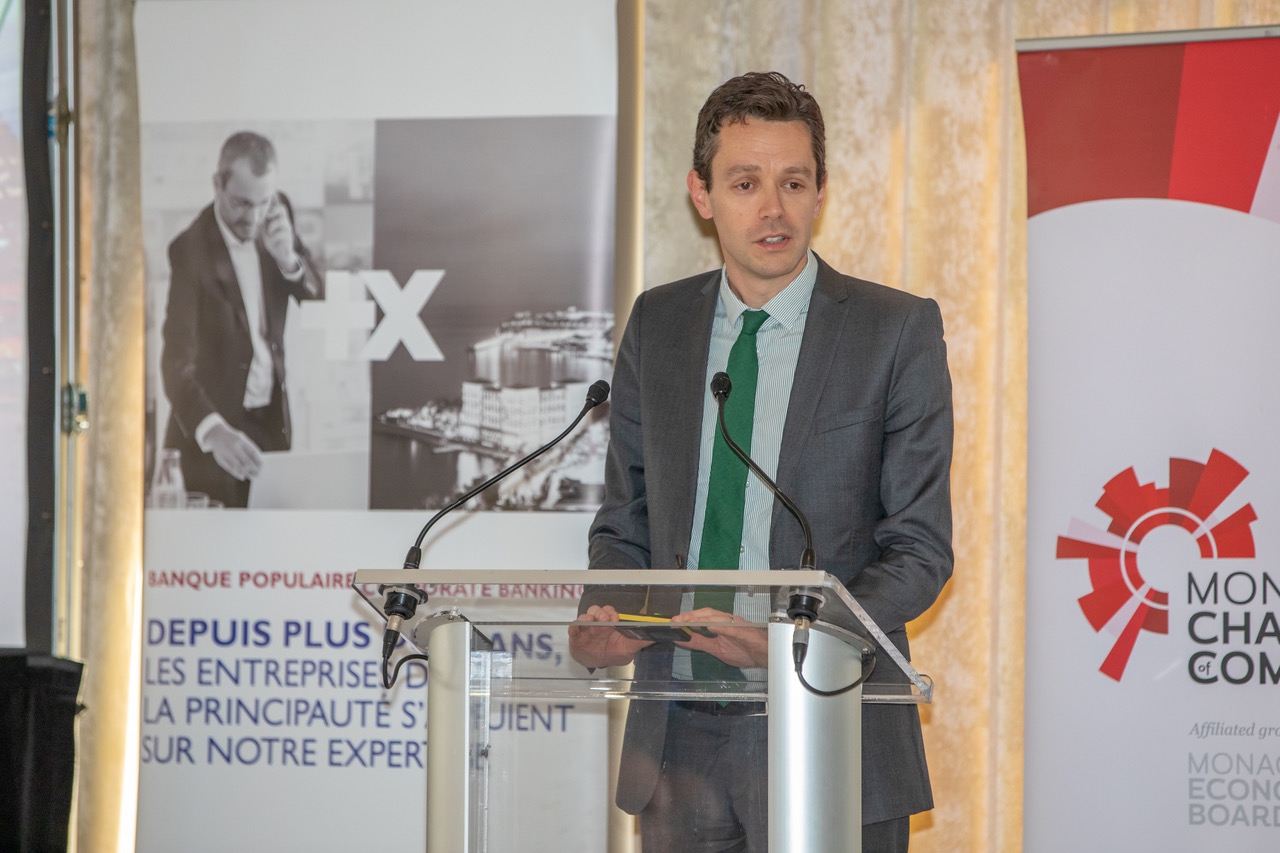 Julien Marcilly, Chief Economist - COFACE