CONTACTS FORGED IN MADRID
Twenty Monaco Economic Board members joined a two-day Trade Mission to Madrid with a view to growing their businesses in Spain. They came away with a better appreciation of the country's potential and having made their first contacts.
Under the aegis of H. E. Mrs Catherine Fautrier-Rousseau, Monaco Ambassador to Spain, MEB organised a Trade Mission to Spain 13-15 October. The highlight was a Business Forum held in the premises of the CEOE - Confederación Española de Organizaciones Empresariales.
Top level speakers gave an informative inspirational overview of the Spanish economy and doing business in its capital. During the forum, delegates learned more about Madrid's autonomous business community that has the largest GDP and GDP per capita in the country, and which in 2021 attracted 72% of Spain's foreign investment. The European Union's 4th largest economy is also an essential platform for trade with Latin America, as most companies in that region have their European headquarters there.
A Memorandum of Understanding was signed between MEB and CEOE, followed by a networking session during which Monaco delegates exchanged business cards with key local decision makers. Other more informal events served to open doors to different aspects of the Spanish market.
As MEB is responsible for coordinating actions by public and private organisations to promote Monaco's international influence, the Trade Mission was organised to coincide with an official visit to Spain by HSH Prince Albert II to celebrate the centenary of the passing of Prince Albert I. Indeed, the Sovereign's great-grandfather forged many ties with this country, all of which were described during an enlightening conference which the delegation contributed to alongside the Prince.
Links between the two countries need only to be strengthened and plans are already being studied to host a delegation from Spain in 2023. Several sectors are likely to increase bilateral exchanges in what looks set to be the beginning of a constructive collaboration.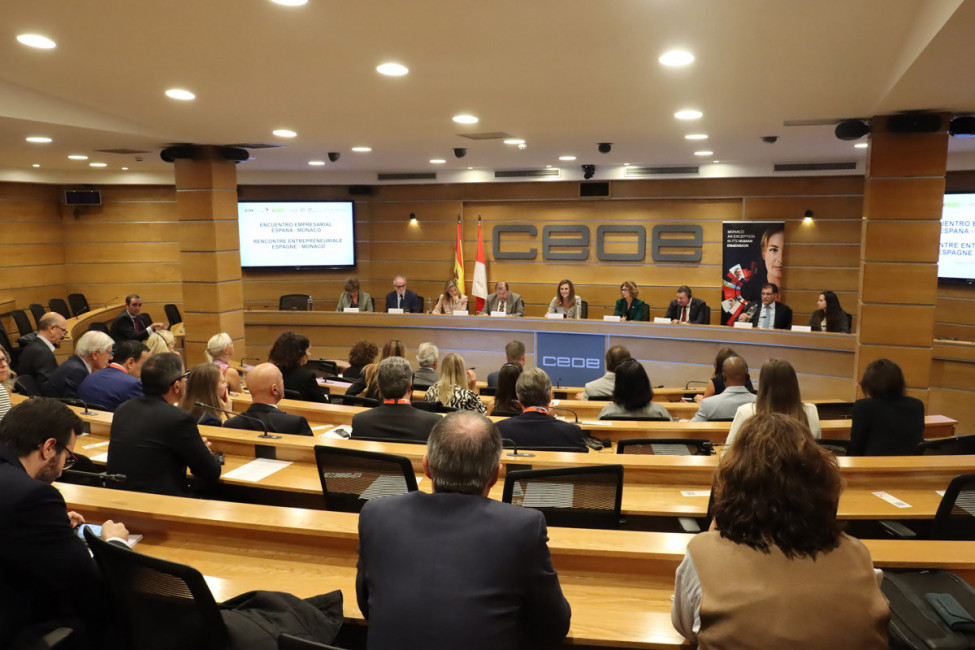 Spain-Monaco Business Forum.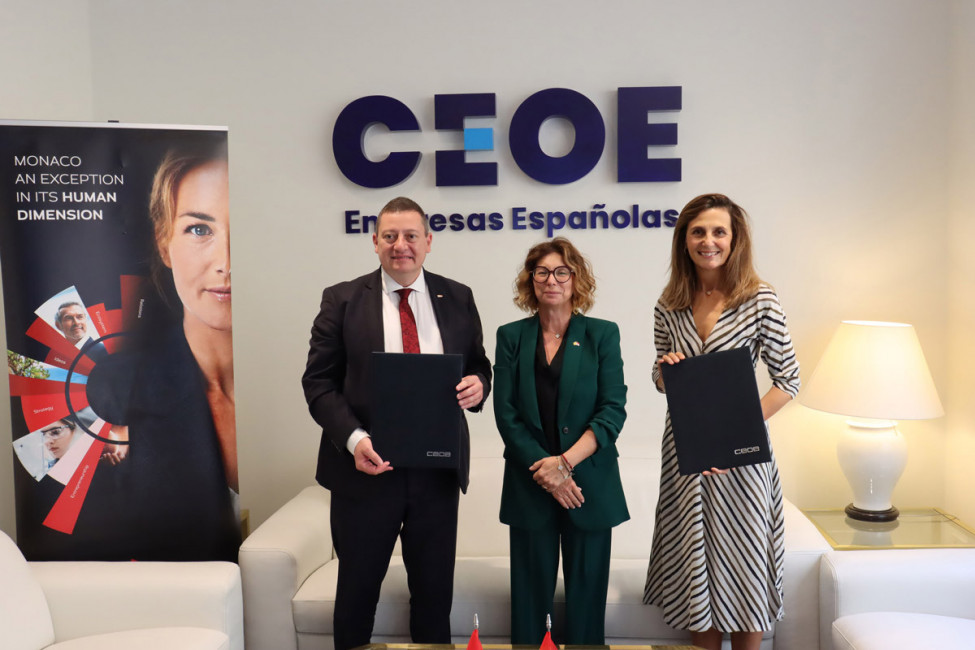 H.E. Mrs Catherine Fautrier-Rousseau with Mr Guillaume Rose, MEB Executive Director General and Mrs Marta Blanco, President CEOE who signed an MOU between the two organisations.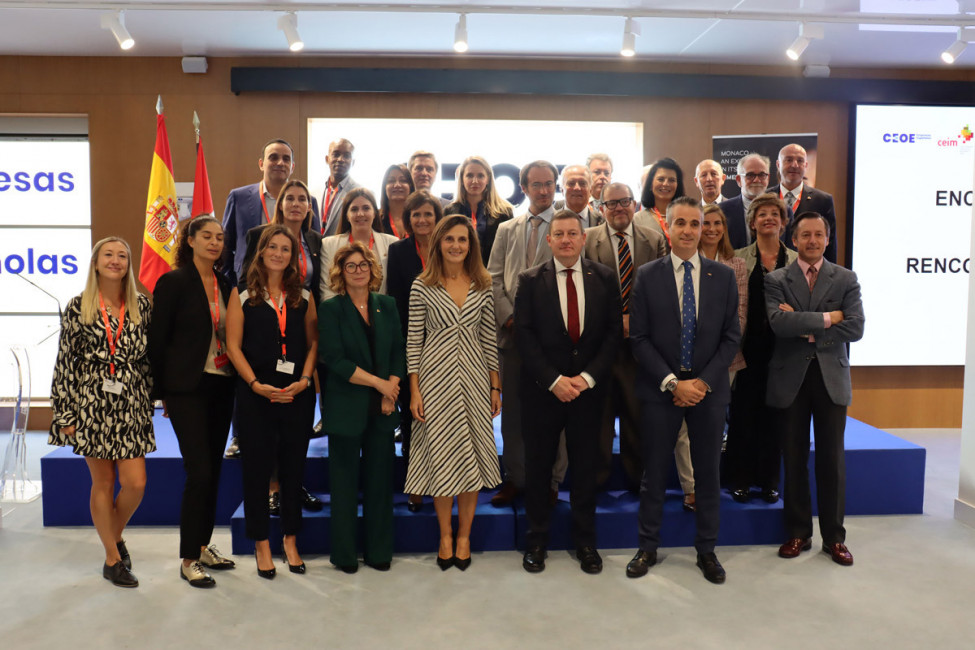 Around 20 Monegasque entrepreneurs participated in this trip.